Now that the Academy Awards have been announced and the red carpet rolled away, it's the perfect time to catch up on this year's winning flicks. Plush suede armchairs, deep cup holders and the latest projection systems are essential for any movie buff. We've gathered a few of the most Oscar-worthy home theaters from Zillow Digs.
Starry night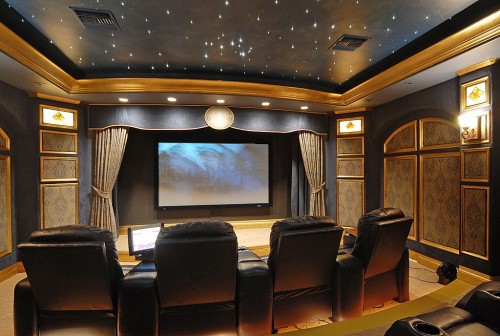 Pin-sized LED's sprinkled across a stone gray ceiling are a modern take on the traditional drive-in experience.
Keep it comfy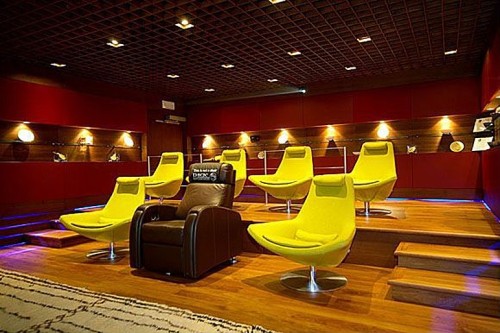 A deep leather lounger keeps this futuristic home theater grounded in reality.
Simply elegant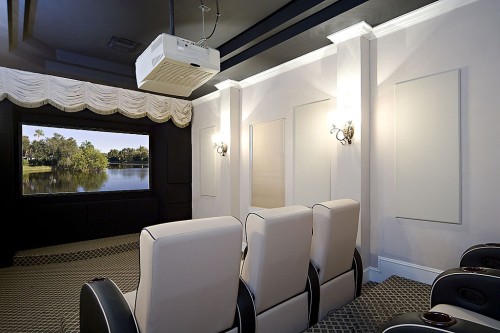 The tuxedo-style, black-and-white palette and subtle geometric carpeting in this home theater create a sense of timeless elegance.
Mod pods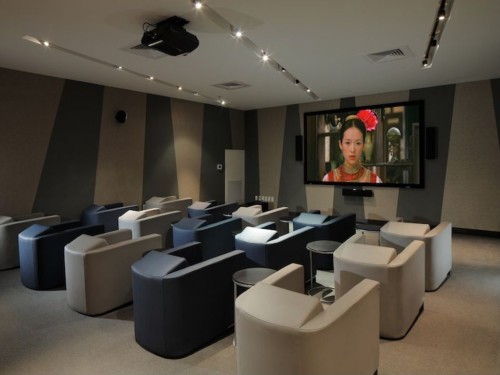 Designed with the individual in mind, linear arm chairs add a sense of architectural intrigue to an otherwise traditional space.
'80s rock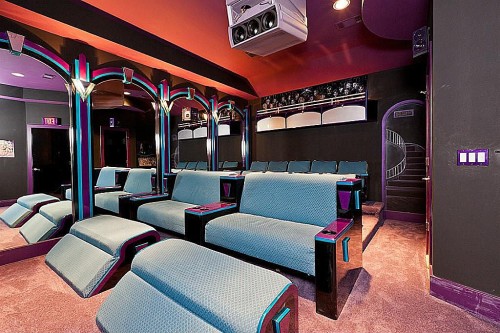 Embrace the unexpected with art deco detailing that includes mirrored paneling, royal purple baseboards and bold geometric ornamentation.
Dressed to the nines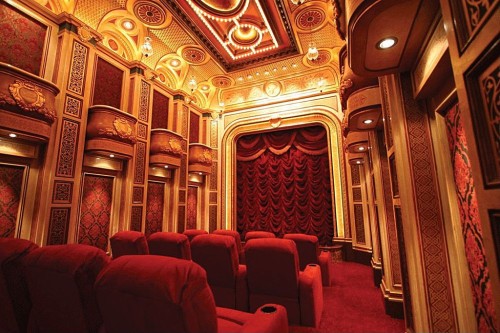 A state-of-the-art projection screen is covered in the softest velvet imaginable — mini gold statues not included.
A galaxy not so far away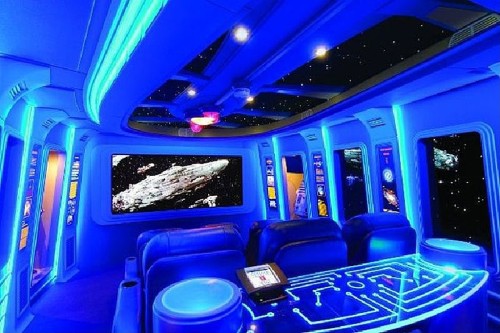 Escape to another universe with an outer space-inspired home theater sure to make even the most grown-up viewer feel like a kid again.
See more luxury home theaters on Zillow Digs!
Related: