From the moment she wed Prince William, Kate Middleton, was thrust into the global spotlight, with media breathlessly covering what she wears, what she's buying and what she eats.
Now that the royal couple have a new royal baby — yet to be named — the newest thing to watch will likely be what the baby wears, how the baby is cared for, and of course, what the royal nursery will look like.
The royal couple will be living in Kensington Palace, a home that is utterly traditional. Built in 1689, the palace has been the preferred residence for members of the royal family, including Princess Diana. However, it's been widely noted that the Duke and Duchess of Cambridge are a bit more modern than their predecessors, and the royal nursery may be more 21st century than 19th century.
Just as the royal name has yet to be revealed, there's no coverage of the royal nursery — yet. But we have a few ideas of what the new baby's room could look like.
Traditional space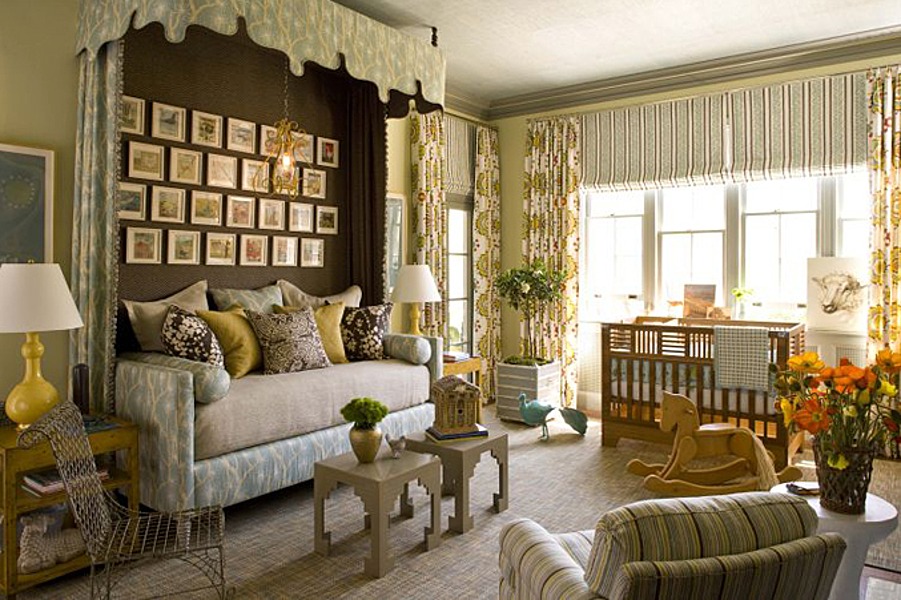 This is about as traditional of a nursery space as could be expected for the new royal family of three. The daybed provides a great space for Kate to rest, while the color palette is mature enough for a potential future king. The draperies, rocking horse and gallery wall provide just the right touch of whimsy.
Lots of color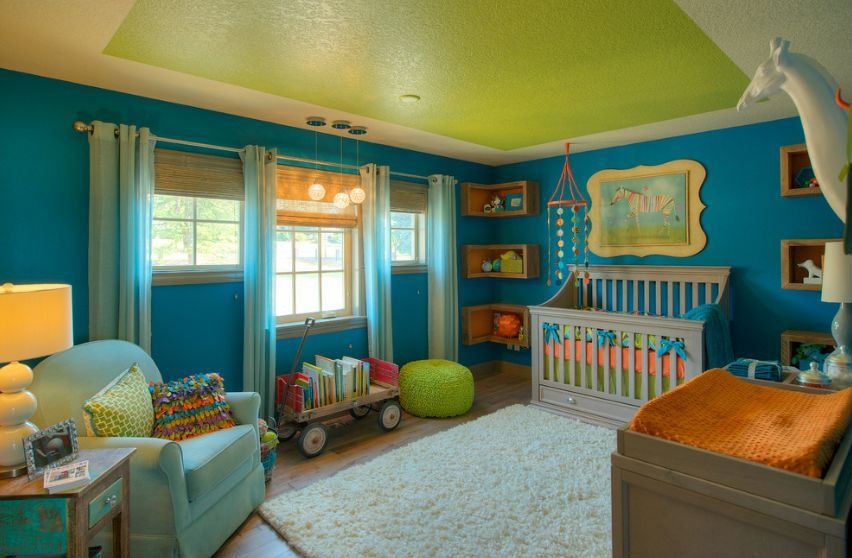 The duchess has never been one to shy away from color, and perhaps she'll choose to raise her firstborn in a cheery and bright room. This space, outfitted in lime, aqua and pops of orange, could very well be a style she seeks to emulate.
Mod mother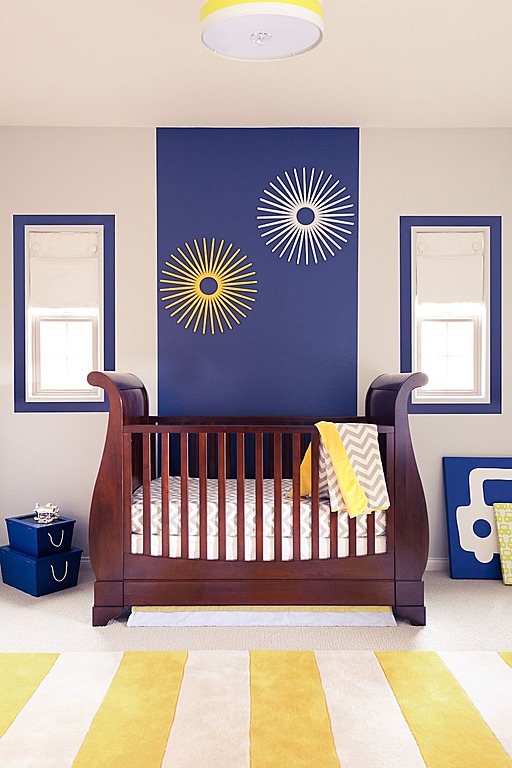 Primary colors are always favored with kids' spaces, and balanced by white, they create a harmonious and happy nursery. The sunbursts recall a mid-century modern vibe, while bright stripes and chevron are visually interesting.
Orange at play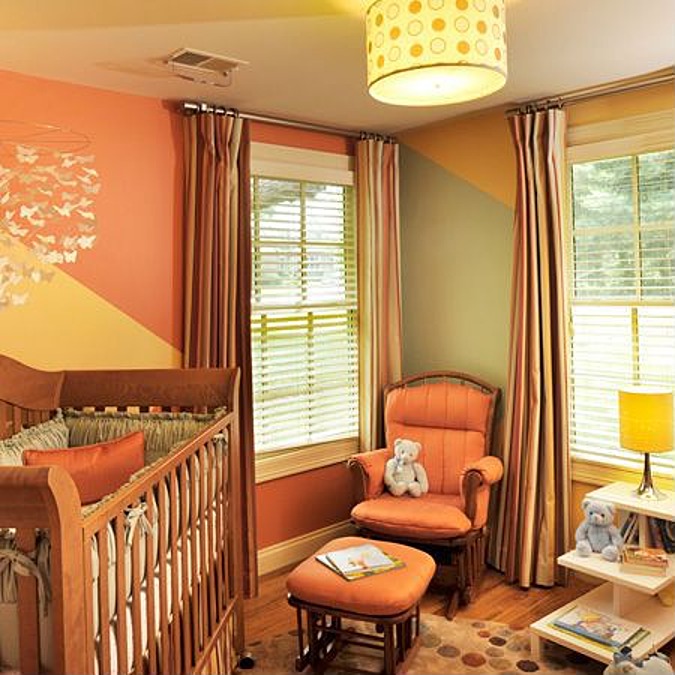 Orange is vibrant, bold and perhaps the exact hue the duchess wants for her third-in-line son. The walls also include diagonal stripes of yellow and green. A corner of the room serves as the perfect nook for a rocking chair, which also happens to be orange.
Aqua room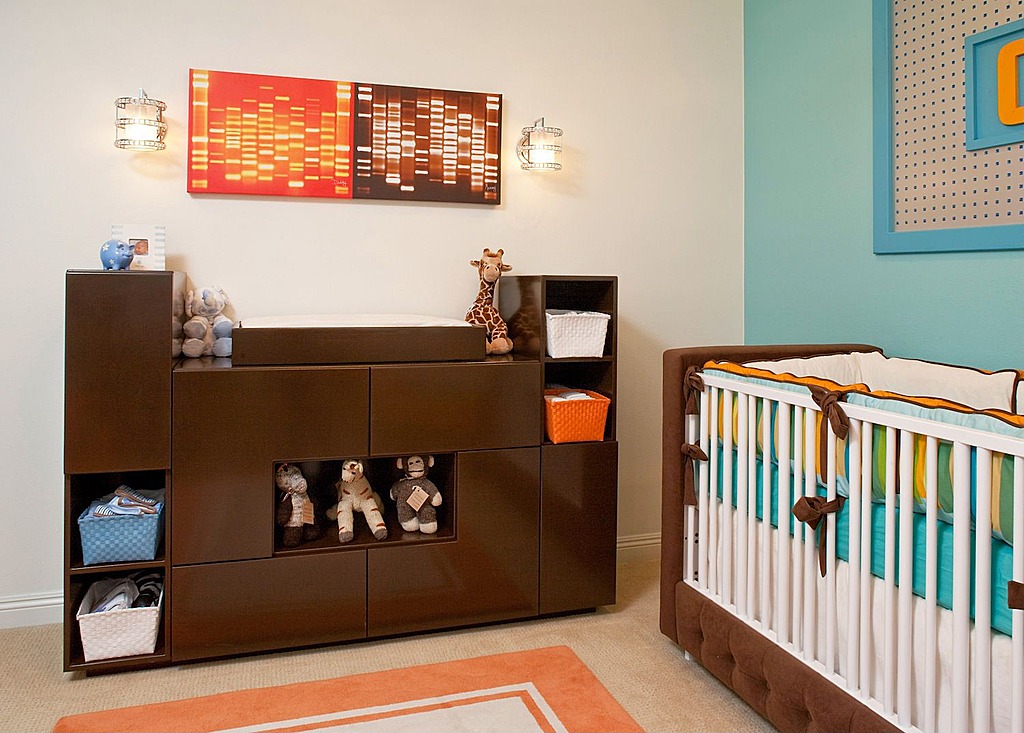 This room is a great departure from the ornate style of most palace rooms, but there have been rumors that Will and Kate will spend part of their time raising their child outside London. If so, a simple and functional space will be ideal for the baby's first year.
Contemporary crib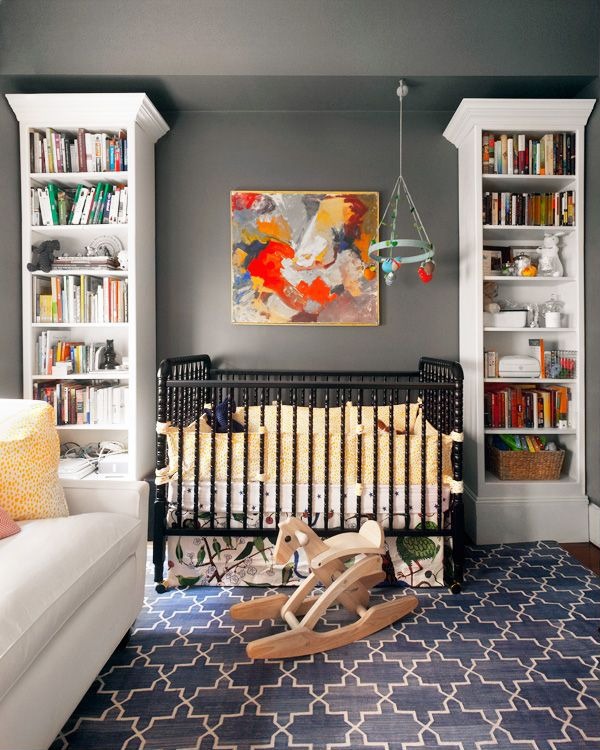 When all is said and done, the royal couple may go with something simple and comtemporary, like this space, which features charcoal gray walls and a geometric navy rug. The crib is bordered by bookcases — perhaps the new infant will grow up to be a reader — and an abstract piece of art makes the space all the more modern.
Check out more kids' rooms and nurseries on Zillow Digs
Related:
Erika Riggs, a real estate writer for Zillow Blog, covers celebrity real estate, unusual properties and home design trends. Read more of her work here.