Potentially millions of homeowners could refinance through the Home Affordable Refinance Program (HARP) today and begin saving money each month. But many homeowners are still sitting on the sidelines, even after significant enhancements to the program and more than 2.9 million success stories.
Why? Here are the top myths and misconceptions about HARP and the facts that can help more families get started with the program:
Myth No. 1: I've had my loan for many years, and with HARP I'd have to start all over again with a 30-year mortgage.
Fact: You can refinance into fixed-rate mortgages with terms anywhere from 10 years to 30 years. Check with your lender to see if it offers shorter terms.
Myth No. 2: I'm receiving too many solicitations to help me refinance. They must be scams.
Fact: Many homeowners are wary of the numerous solicitations they receive to refinance their mortgages. Legitimate offers often have specific information identifying your current mortgage, including your loan number. If you are unsure whether an offer is legitimate, call your lender before responding to third-party companies that advertise themselves as "mortgage experts." If you do suspect that an offer is a scam, report it immediately by calling 888-995-HOPE.
Myth No. 3: I am really underwater on my mortgage. HARP can't be for homeowners like me.
Fact: HARP has been enhanced several times since the program was first introduced in 2009. Now, HARP doesn't have any loan-to-value restrictions for fixed-rate mortgages, so even if you owe much more on your home than it is worth, you may be eligible.
Myth No. 4: I recently lost my job, so no one is going to help me refinance through HARP.
Fact: If you are pursuing HARP through your existing lender, at a minimum you will need to show a source of income for at least one borrower on the loan. Alternatively, if you have available funds equal to at least 12 months of principal, interest, taxes and insurance, then you may be eligible. If you are looking to refinance through HARP with a new lender, the income documentation and qualifications have been simplified. In either case, reach out to your lender to discuss your options.
Myth No. 5: My lender doesn't offer HARP, so I can't refinance through the program.
Fact: If your existing lender doesn't offer HARP, you can contact other lenders for help. Review Freddie Mac and Fannie Mae's lists of participating HARP lenders to find a lender that can discuss your options and eligibility with you.
Myth No. 6: I have an adjustable-rate mortgage (ARM), so I am not eligible.
Fact: HARP was created to help homeowners like you transition into mortgages with more stable and sustainable terms. With rates still at historic lows, consider refinancing into a fixed-rate mortgage where you'll have the security of knowing what your payment will be for the entire term of the loan.
Myth No. 7: I can't refinance because my property is a condo.
Fact: HARP allows you to refinance even if your property is a condo. In fact, HARP also allows you to refinance investment properties or second homes.
Myth No. 8: I don't have enough cash to pay closing costs, so I can't refinance through HARP.
Fact: Not all homeowners will have to pay out-of-pocket closing costs with a HARP refinance. Talk with your lender about rolling your closing costs — and any other monies due at closing — into your new mortgage.
Myth No. 9: HARP is only for homeowners who are behind on their payments and in danger of foreclosure.
Fact: HARP is intended specifically for homeowners who are current on their mortgages but are underwater and unable to refinance through a traditional refinance.
If you think you may be eligible for HARP after debunking some of the more common myths, the time to act is now! Reach out to your lender and say that you are interested in getting started with HARP today. Saving money is a good thing!
Note: The views and opinions expressed in this article are those of the author and do not necessarily reflect the opinion or position of Zillow.
Related:
—————————————————————————————————————————————–
About the author: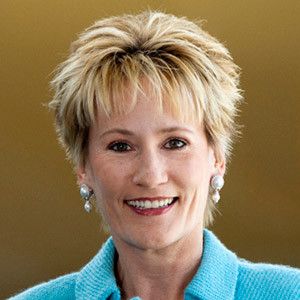 Tracy Hagen Mooney is senior vice president of Single-Family Servicing and Real Estate Owned (REO) at Freddie Mac. She manages the company's relationships with more than 1,400 servicers to preserve homeownership across America and facilitate positive servicing industry change. Follow Freddie Mac on Twitter or join us on Facebook.
This website contains news and information created and maintained by a private organization. FHFA is not responsible for controlling or guaranteeing the accuracy or completeness of this outside information. Further, the inclusion of any advertisements or other links does not reflect their importance, nor is it intended to endorse any products or services offered.